Are you ready for a musical adventure like no other? Join the Young Voices of Colorado and their seven choirs, as they take you on a journey around the world through music. Hear songs in ten different languages and explore a dozen countries, from the comfort of your seat.
From the icy fjords of Norway to the bustling markets of India, and the ancient cities of China to the savannas of Zimbabwe, the Young Voices of Colorado will transport you to every corner of the globe. Experience the rhythms and melodies of Turkey, Israel, Germany, France, Malaysia, New Zealand and more, as you journey through the sky and under the sea.
With their unique blend of voices and infectious energy, the Young Voices of Colorado will leave you feeling uplifted and inspired. Whether you're a lover of music, culture, or simply seeking a unique experience, this is a journey you won't want to miss.
So pack your bags, grab your passport, and join us for an unforgettable musical adventure with the Young Voices of Colorado. Book your tickets now!
Tickets go on sale through newman.tix on Thursday, March 30.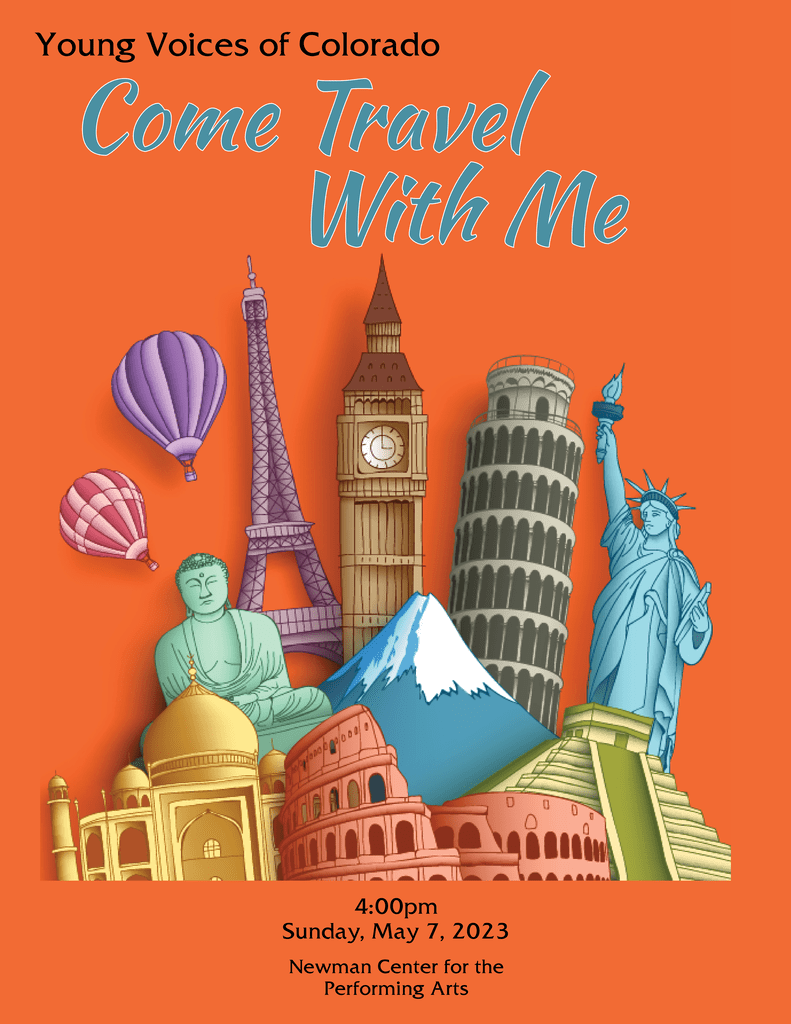 Watch our "SIMPLE GIFTS!"