2017 Colorado Gives Day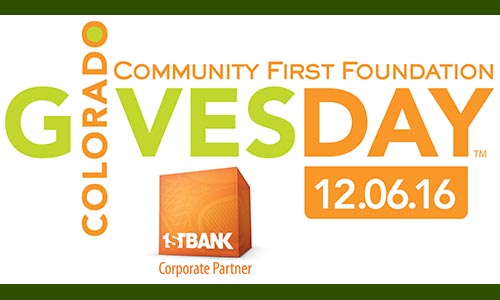 Thank you for helping us raise over $5000 on Colorado Gives Day 2017!
Your donation helps us cover the $20,000 we give in needs based scholarships every year.
100% of your donation comes to us.
By the way… you can continue to donate at any time during the year and Young Voices will receive 100% of the donation!
Donate online at www.ColoradoGives.org
Colorado Gives Day is presented by Community First Foundation and FirstBank.
Plan to be a part of Colorado Gives Day 2018! Tuesday, December 4, 2018
---
Our Gives Day Supporters
Perfect Octave! ($700-$1500)
Carole Hedrick
Perfect 5th ($500-$699)
Valeta Baty
Christine Glidden
Sue Lapierre
Barbara Lyons
Perfect 4th ($300-$499)
Mary Fran and Tim O'Connor
Major 3rd ($100-$299)
Anonymous (2)
Bruce Baker
Michael Barker
Margie Camp
Pauline Daghlian
Jena Dickey
Gregory Eurich
Eileen Griffin
Dorothy Higgs
Melissa and Alec Lee
Mary Maiers
Dan Miller
Lucy Miller
Katie Winslow
Major 2nd ($20-$99)
Anonymous
Katrina Arthur
Leigh Bush
Nancy Calkins
Luann Dodge
Barbara Duff
John Gerlick
Lynda Gumeson
Pamela Hahler
Sarah Harrison
Dana Hougland
Jessica Katz
Marilyn Leggett
Mark Molen
Douglas G Moran
Elizabeth Nelson
Lisa O'Dell-Davis
Joan Polete
Paul Sauer
Perfect Unison ($1-$19)
Liana Lansing